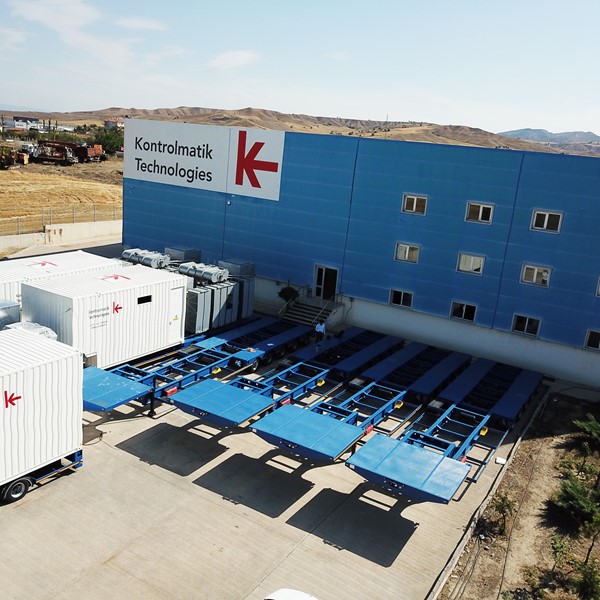 Turnkey Mobile Substation Solutions from Production to Field Testing and Commissioning
Kontrolmatik manufactures turnkey mobile substations at its Mobile Energy Solutions Factory in Ankara, Türkiye, from engineering to the production of the entire system, from equipment supply to system integration, from factory tests to field testing and commissioning.
Designed by the experienced engineering teams of Kontrolmatik, mobile substations contain all the necessary components for a substation to supply power and offer easy and flexible solutions to customers. Uninterrupted energy supply is a critical focus for Private Companies and Utilities, creating the need for solutions and equipment that can support the grid during an emergency or planned outages. Taking proactive measures with Kontrolmatik mobile substation solutions is vital to provide a flexible network that minimizes power outages.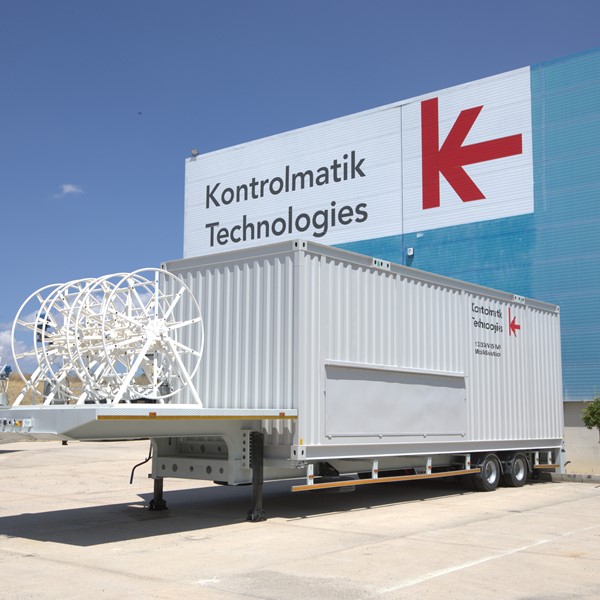 Medium Voltage and High Voltage Mobile Substation Solutions
Kontrolmatik offers special solutions for projects with mobile substation solutions specially designed for the needs of each customer. The advantages of mobile substations include initial investment cost savings in a utility network or a private facility, the privilege of easy operation and maintenance, as well as operational flexibility when multiple location sites are affected by severe weather conditions or equipment damage.
Our turnkey mobile substations are designed specifically for projects and produce solutions based on needs. Dozens of mobile substations with different power and characteristics such as 230 kV 65 MVA, 220/33kV, 170/36kV, 132/33kV, 132/11kV (16-45MVA), 33/11kV (5-16MVA) have been produced and commissioned. These mobile energy solutions, which are generally used when a temporary power source is required, add value to the projects with their longevity.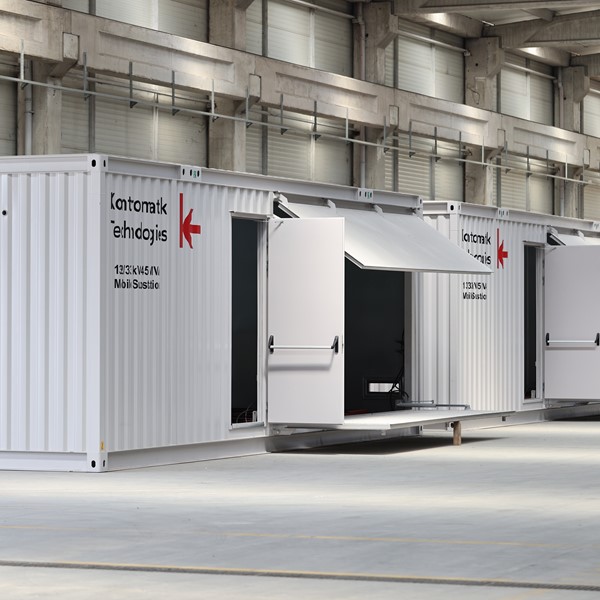 Kontrolmatik Mobile Substations Everywhere; Asia, Europe, Africa, Middle East and America
We manufacture all our mobile energy solutions accordingly international standards and have neccessary ISO certifications. These mobile substations are formed by assembling all the switchgear devices that should be in a substation on a trailer of sufficient size, all the certified equipment it contains is commissioned at the factory beforehand, and the tests are completed before they arrive to the site.
Mobile Substations provide electrical energy continuity during a malfunction in the systems or the renewal of existing facilities; It meets the energy needs of large constructions and sites that require electrical energy for a temporary period, and also fulfills the energy requirements in areas with problems in the electrical infrastructure. These systems are fully equipped substations mounted on trailers.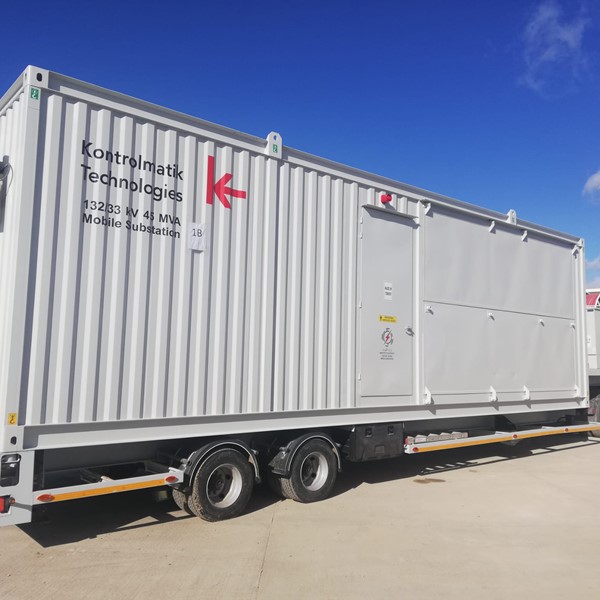 Flexible and Tailor-made Mobile Substation Solutions
Increase safety for people and equipment:
-Built-in arc protection and thermal insulation.
-Equipment protection in harsh environments.
-Compliance with local standards.
Simplify:
-One partner for the complete distribution solution.
-One project management team simplifies processes, time management, and control.
-One engineering design team optimizes costs.
Reduce costs:
-CAPEX reduction thanks to reduced engineering, installation, and commissioning costs.
-The complete engineered solution is controlled, tested and pre-commissioned within the factory it enables to save time on-site.
-OPEX reduction via a highly serviceable design and local technical experts.
-Enhanced uptime due to qualified and reliable design.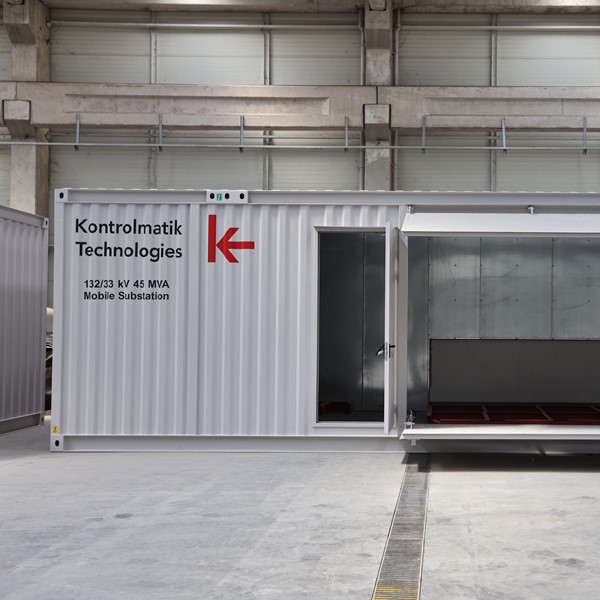 Mobile and Prefabricated Substation General Features and Specifications
Easy integration into the network and the ability to use them in various locations are the main advantages of these mobile substations. Mobile substations are used as a temporary solution for electrical energy supply in emergencies. Scope of supply covers complete assembly with a power transformer housing consisting of a power transformer, AIS, CBS or hybrid switchgear, protection and control equipment as well as all auxiliary systems including batteries and battery chargers, fire detection systems and all necessary internal connections.
- Mobile substation applications up to 400 kV
- Applications with ODAF, OFAF, ONAN or ONAF alternatives
- Real-time fault detection and system evaluation monitoring
- Hydraulic or standard steering
- All electrification and testing equipment with high/medium/low voltage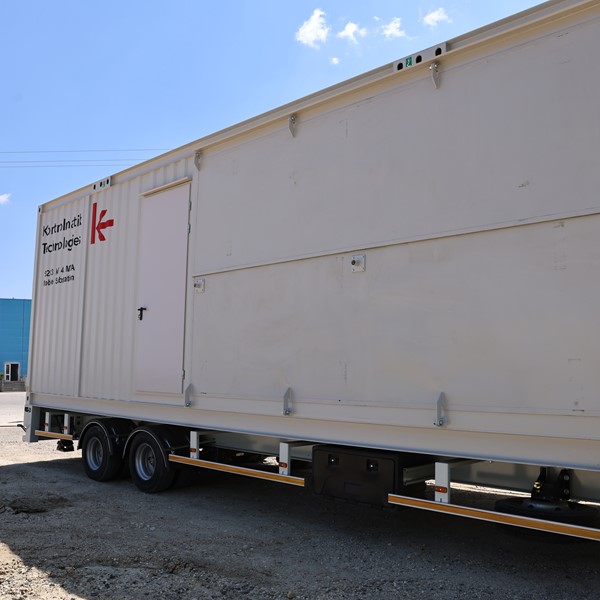 Advantages of Mobile Substations
Mobile Substations are specially designed for temporary, urgent or permanent needs and add value to projects with their easy installation and long life. Some advantages of these systems;
-Can be comptleted shorter time than conventional solutions.
-Decrease site installation with easy integration
-Quick access for service
-Reduce maintenance time & cost
-Portable, can be transport after temporary demands
-Delivery time is not affected depending on site conditions
-Reduce cable cost between integrated equipments
-Decrease commissioning time with pre-commissioned Mobile Substations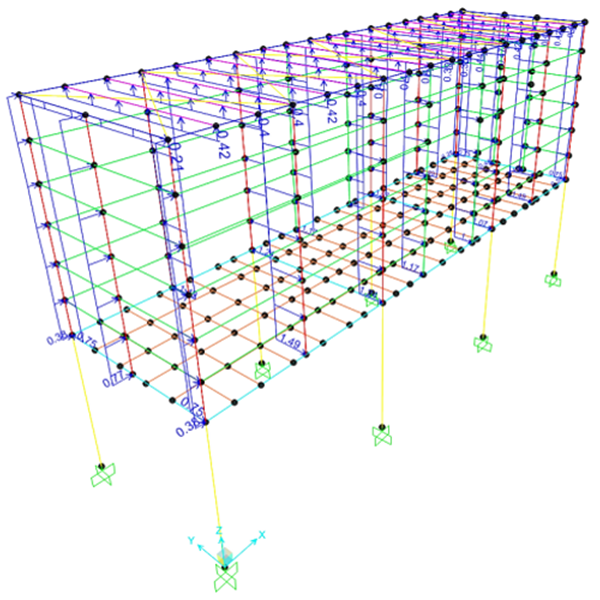 Optimum Applications with Advanced Engineering Studies
Developing suitable solutions in Mobile Substations requires experience. As Kontrolmatik, we make all electrical, static and mechanical designs of mobile substations with our strong engineering staff. Some of the standards that our company, which produces and designs in accordance with Europe, America, Turkey and many other standards, works are as follows; ANSI/ASME/AISC/NEMA/ASTM/AWS, TSE, SI, EUROCODE/IEC/EN/BS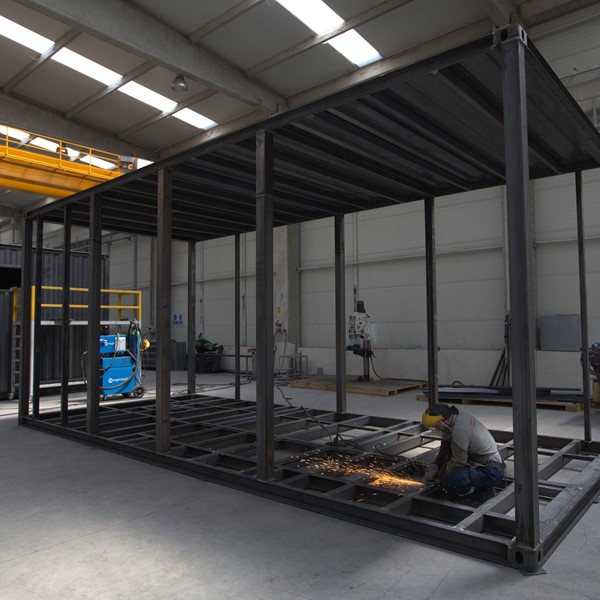 Mobile Substation Production from A to Z with a Strong Production Staff
Kontrolmatik carries out all mobile substation manufacturing within its body and exports it to 32 countries with its mobile energy solutions factory in Ankara, Turkey with an area of 8.000 m2. The mobile substations, whose design is completed according to the region and need in which they will be used, pass to the production stage. Base, steel skeleton, interior-exterior wall panels, roof etc. prefabricated structure is revealed. Parallel to this, the production of the electrical equipment, which is planned to be located, continues and the mechanical assembly is completed.After the factory test and commissioning works are completed, it is ready for transport to the region where it will be used.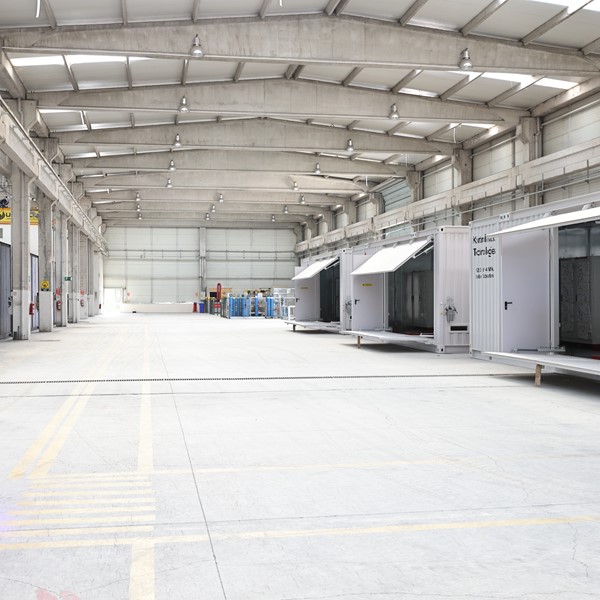 Mobile Substation Usage Areas
Mobile Substations are substations mounted on one or more trailers. There are Medium Voltage and High Voltage applications and it serves as plug-and-play. Mobile substations, which are used in many different areas, are generally preferred in the following cases:
-When an emergency power supply is required,
-Spare unit in case of natural disasters,
- When continuity of service is required for planned construction, maintenance and inspection programs,
-In excess of capacity needs,
-In new facility installations.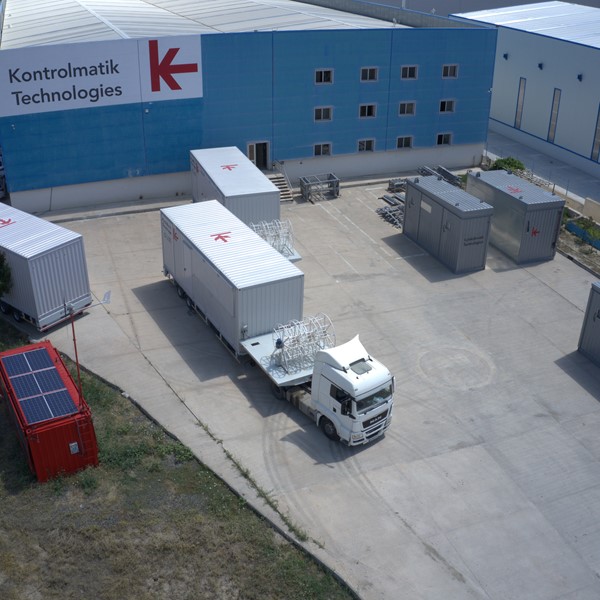 Customized and scalable design for the Utilities, Oil & Gas, Mining & Process Industry
Your Mobile Substation will be customized according to the specific power and environmental needs of your project. The panel design allows it to be easily adapted to the equipment layout you need and simplifies future expansions.
Container Application for all segments:
Electrical distribution mainly - Simple project - Temporary or fixed - single or modular design.
Building type and equipment:
Fully welded based on marine container - MV, LV, Transformer - Can be MV LV VSD (Mining & Process Industry ; Oil & Gas projects) - HVAC + F&G.
Key particularities:
Stand alone - Minimum offer - Standard size, lean supply chain – Cost effective